Decoding These Iconic Looks and Ensembles
Yves Saint Laurent once said, "Fashions fade, style is eternal." 
We couldn't have said it any better, and any fashionista worth their Steve Maddens, will agree! Think about Anne Hathaway's transformational character in the Devil Wears Prada, or, closer to home, Kareena Kapoor's coming-of-age outfits in Kabhi Khushi Kabhi Gham. These were all iconic moments, fashion episodes that inspired entire generations! 
Because, while some clothing trends breeze in and out of our lives like the seasons (velvet trousers, anyone?), visionaries in the clothing realm have invented concepts so timelessly elegant, they've simply never fallen out of the style bible.
Audrey Hepburn's LBD (Little Black Dress)
Image credit: Varga Blog
Did you know that the LBD was introduced by Coco Chanel in the same year during World War 1, when ankle length, frumpy dresses were still all the rage? I think we can all agree, though, that Audrey Hepburn truly made the LBD the legendary outfit it is today, when she wore it for her role in 'Breakfast at Tiffany's'. 

A simple and uncomplicated look, the Little Black Dress can be flattering on most body types. For an apple or pear-shaped body, empire waist is for you. If you have a boxy figure, an LBD that accentuates your waist would be ideal, and strapless LBDs are suited to women with an inverted triangle shape. 
The best fabrics for Little Black Dresses are cotton blends, like cotton lawn, cotton voile, rayon challis, knit, silk, satin or wool.
Vintage Denim Treasures
Image credit: thecut.com
Another fashionable accident, denim jeans were invented by Levi's and actually used by construction workers before they became a household fashion staple.
They're one of the most versatile fabrics in the world and can (and have) been literally styled in almost every way! From Farrah Fawcett's flared bell bottoms to Cher's boho chic seventies look, to Ralph Lauren's favourite skinny pair that he wears every time he comes out on the runway after his shows, denims are a favourite all around the world.
Sensual, Sultry And Sophisticated Saris
Saris have been worn in different ways, and in different styles, textures and fabrics, since time immemorial. A few stand-out sari moments are listed below.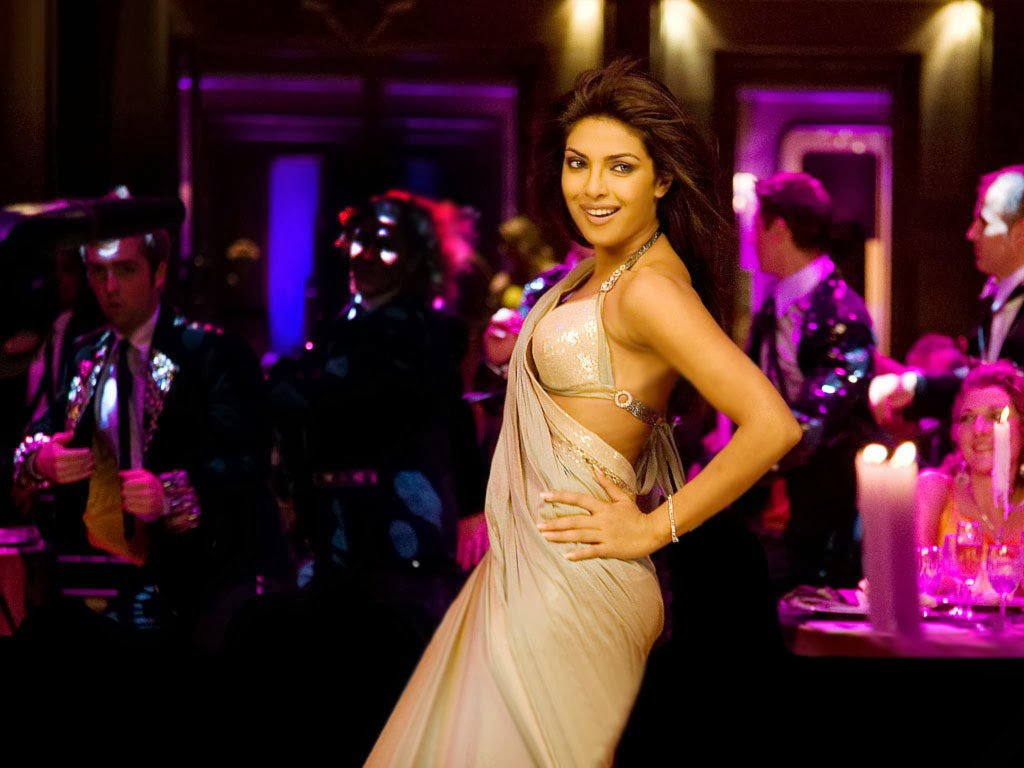 Priyanka Chopra's silver sari in the Dostana song 'Desi Girl' most definitely rocked our world! 
Even before PC, or like a precursor to that era, were Sushmita Sen's epically sheer metallic, georgette, and printed sarees in Main Hoon Na. Oh, and how could we forget red hot Kareena Kapoor's saree and mesh blouse in Chammak Challo?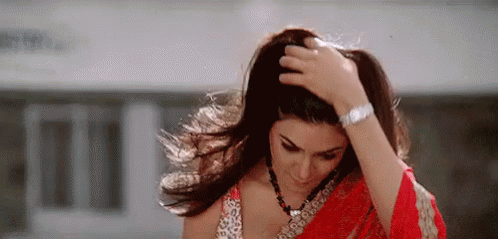 Source: Tenor
Going further back, Madhuri Dixit and Aishwarya Rai's stunningly embroidered sarees in Devdas really put a spotlight on Bengali styles and zari work.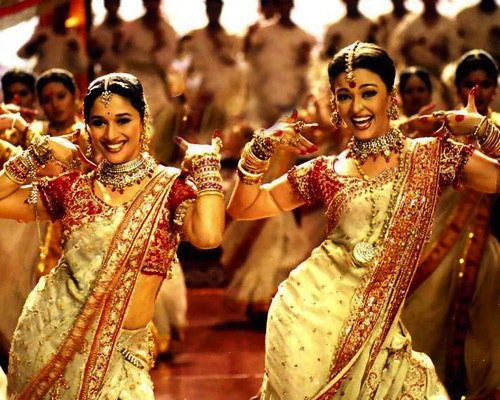 Sridevi's saris in Chandni were like the Godfather of the saris game, and put all the unsaid rules in place, for Bollywood newcomers. Her chiffon saris were especially breathtaking.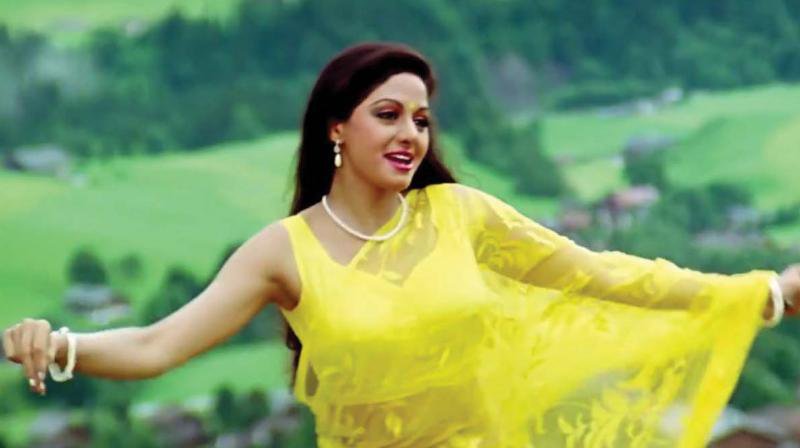 Image credit: scoopwhoop
The Trench Coat
Image credit: wonkette.com
Think James Dean, Audrey Hepburn, and Humphrey Bogart. The iconic Trench coat was created by Burberry as far back as 1856 by an Englishman who then patented the weather-proof fabric called 'gabardine'.
Ever since the traditional tan trench coat though, they've been made in many other fabrics, like wool, cotton drill, poplin and leather. 
Guess every industry has to keep up with the times, eh?
So, what are some of your favourite iconic looks? Tell us in the comments below!